Your guide to Israel and International Law
International law is a major weapon used by Israel's adversaries, often exploited to delegitimize the State of Israel. Through our analysis, education, advice and advocacy, we help you understand international law – what it is, and what it isn't – and counter the misuse of law. Above all, we seek to promote the rule of law, peaceful resolution of the Israeli-Palestinian conflict, and justice and security in the Middle East
By Andrew Tucker, Director, thinc. Israeli-Saudi normalization should not be made conditional on Palestinian statehood As part of the realignment...
International Conference 'Israel on Trial' - March '23
Israel celebrated 75 years of statehood in spring 2023. Despite those 75 years, the international community is increasingly questioning its legitimacy. As the legal challenges to Israel keep increasing and to mark the 75th anniversary, we organized an international conference in The Hague to address the current crisis of international law concerning Israel. An impressive list of speakers lined up, among whom Hillel Neuer, an international lawyer, diplomat, and Executive Director of UN Watch. Click 'more information' to scroll through photos and conference materials.
Leading international speakers
Workshops and plenary sessions
Multidisciplinary approach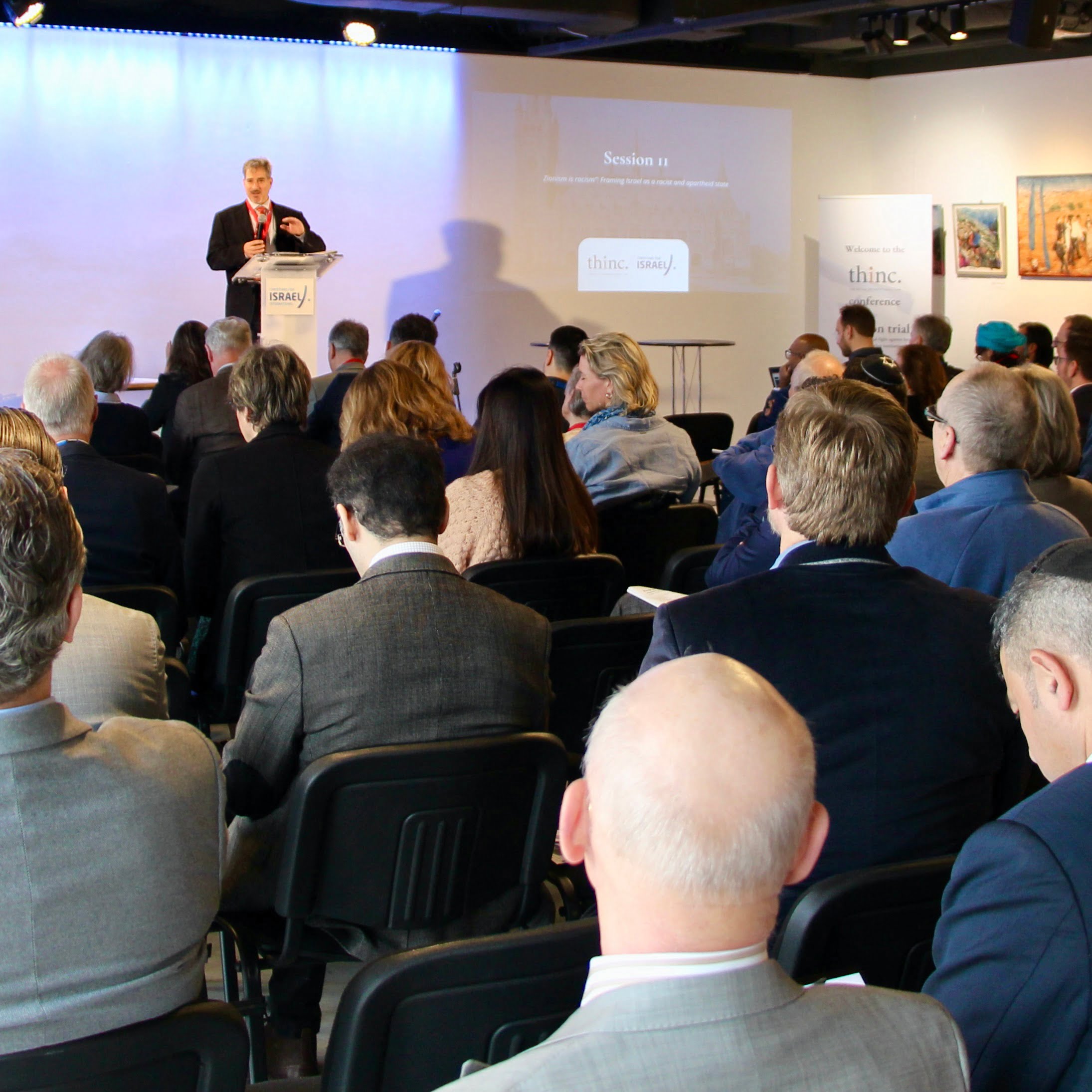 € 0 - The registration line is closed
Tailor made workshops about Israel and International Law
Do you, your friends or your colleagues want to learn more about Israel and international law? thinc. provides tailor-made workshops especially for your organization. Whether it's an online or onsite workshop, and whether you want to learn the basics of international law or receive training in advocacy for Israel - thinc. provides. Contact us about prices and possibilities.
Through different courses, thinc. provided me with solid knowledge about Israel and International Law. thinc. has also connected me to a global network of likeminded people, which I am very grateful for.